My family is still under prolonged lockdown, so we've been busy watching and learning from the Tokyo Olympic Games.
Mental wellness has been a widely-discussed topic recently after gymnast superstar Simon Biles withdrew from the Olympics.
For more than a year, many families are already experiencing stress from the Covid-19 pandemic.
As high-achieving parents raising children with limitless potential, we need to open up about mental wellness.
Let's start in a gentle way today. I'll share first…
My Story
Since my University days, I started experiencing stomachache right before every examination paper. I'd run to the washroom, up to every 5 minutes.
I didn't feel nervous but my stomach simply wasn't cooperating.
There were times when I broke down in tears 😭 because I didn't know if I could walk to the exam hall, let alone sit through a 3-hour paper.
Fortunately, my stomach always returned to normal once I was in the exam hall.
Around 2 years before that, I learnt relaxation and visualisation techniques from my 🏉 sports coach. But I'd never thought of applying them outside sports.
It was only after having my first child and attending education courses that I began applying relaxation / visualisation techniques to various areas in life.
For more than 10 years, I've been blending these techniques into my homeschool and workshops.
These techniques are 🔑 key to setting the foundation for mental health and unlocking your child's limitless potential.
Mental health has to be prioritised in the pursuit of excellence.
3 Simple Steps
Here are 3 simple steps to an Olympics teachable moment on handling nervousness.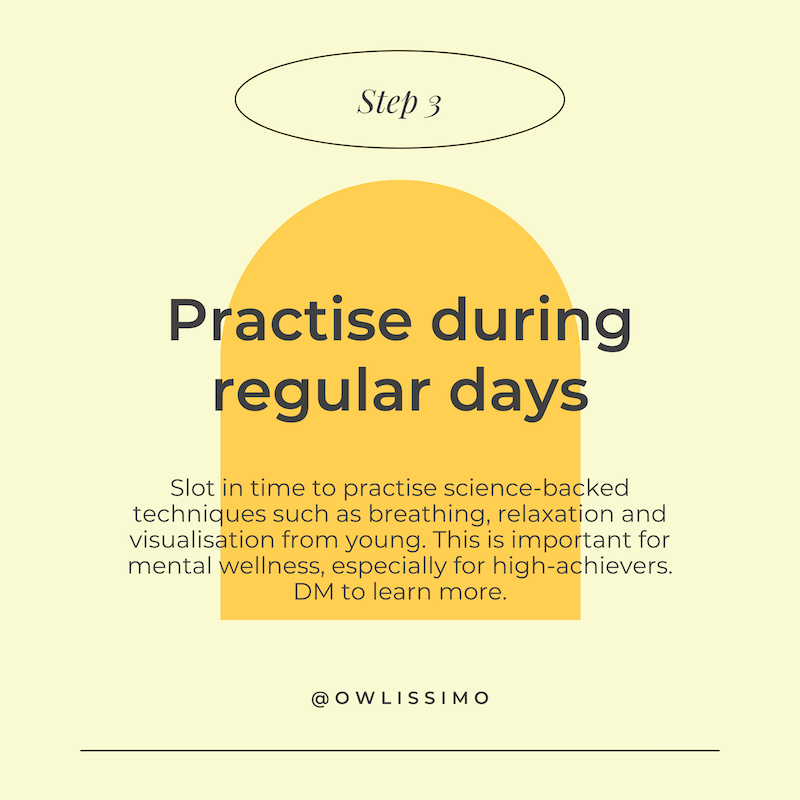 Have you experienced nervousness before? How did you overcome it?
~ Carol @ Owlissimo