During my morning walk with hubby today, I collected two fallen flowers. Once home, I quickly dug out the printable saved in my laptop for a long time. (Sorry, I could't trace the author for this set. You may download a fabulous set at The Helpful Garden here)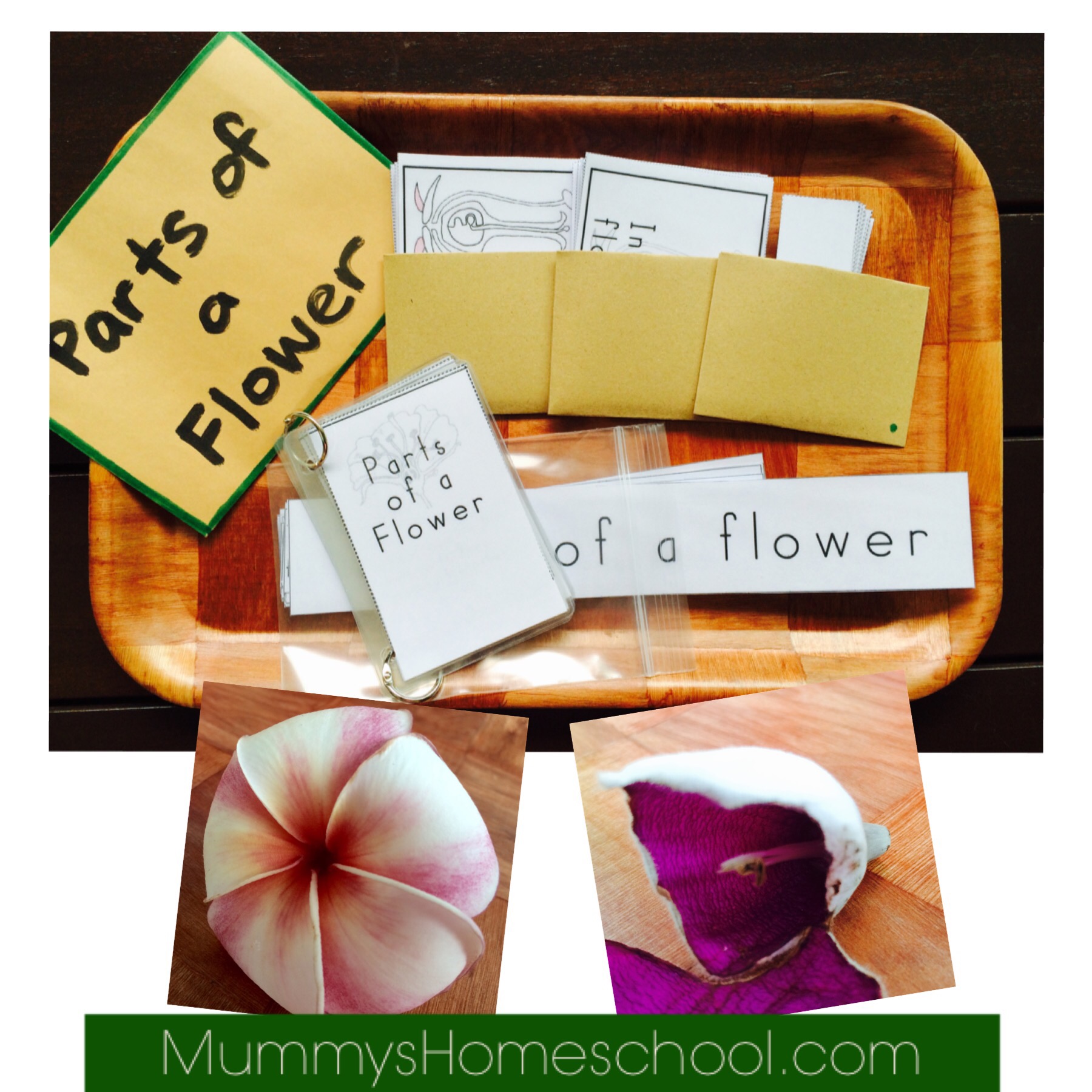 Jae looked up the flower samples from our bilingual flowers guide published by Odonata. It seemed that they are Allamanda and morning glory.

The poor morning glory lasted a grand total of 10 minutes until Jae and El wanted to examine it closely and tore it. Immediately, they learnt the natural consequence of being impatient.
Following the unintended dissection, we studied the inner parts of the flower.
Besides flowers, we also used the microscope to check out Jae's broken fingernail and a dead mosquito.
Then Jae suggested changing out the encyclopedia on reptiles at the reading corner. We replaced them with all our books on the human body. He's been studying reptiles, especially dinosaurs and snakes, for months, so it's wonderful that he's leading his own learning interests.
Tomorrow will be exciting as we continue to explore the materials on flowers. Have a great day too!
~ MieVee
MummysHomeschool.com
P.S. Check out my workshops here