In today's post, you'll get a free printable of our homeschool classroom calendar — in English, Chinese & a bit of Bahasa Malaysia.
For a long time, I've been wanting to do up my own classroom calendar, to display the different date formats in our two main languages. This is a sample of how it looks like:
The printable includes a set of day, month, year, weather and day of the week cards. The steps:
Print, cut and laminate the cards
Choose one of several ways to display the calendar. These ideas are provided in the printable. For e.g. use magnetic strips or velcro.
Since we've an extra medium magnetic whiteboard, I chose to use magnetic strips. I cut out a few pieces of blank cardstock and wrapped them with plastic, leaving an opening at the top to slot in the laminated cards. Then cut an adhesive magnetic strip (from Daiso) and stick it behind the wrapped card stock.
I prefer this "slotting in" method because it's easy to prepare. No need to add velcro / magnet behind every single card (lots of them in total!)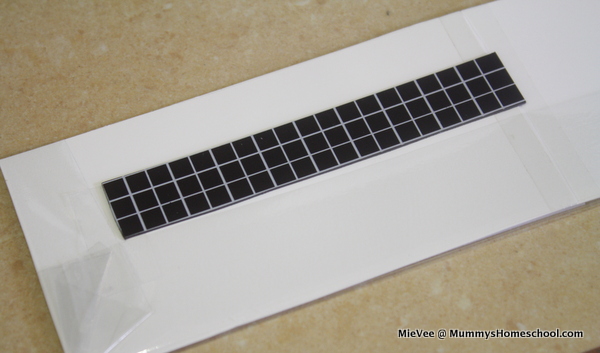 For the cards not in used, I put them in separate zippered bags and keep them in a recycled cookie tin.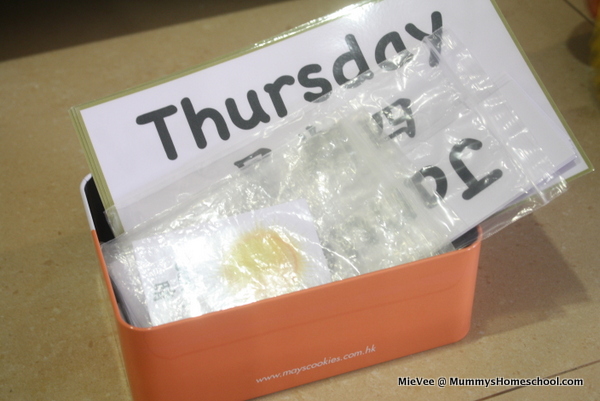 In the morning, either Vee or I will change the dates. He'll also check the weather and replace the weather cards. It's possible to include more than one weather card. For example, it could be a cloudy, windy and hazy day.
In the beginning, he kept wanting to sneak in the "rainbow" card though there's no rainbow. Ha… he's been looking forward to seeing a real rainbow.
The days of the week includes Bahasa Malaysia too, since we need to learn the language in Malaysia. You may cut that out if it's irrelevant.
This method has been effective in letting Vee learn the date formats and recognise words in various languages. Hope you'd find it useful!
Download the printable here: Classroom Calendar (Date, Weather in English and Chinese) (764kb)