Little El is learning to read Chinese and has been mixing up Chinese characters of the radical 辶 (走字底 zǒu zì dǐ).
So I made a Montessori-style printable puzzle to help him remember better.
It's very simple…
Puzzles pieces…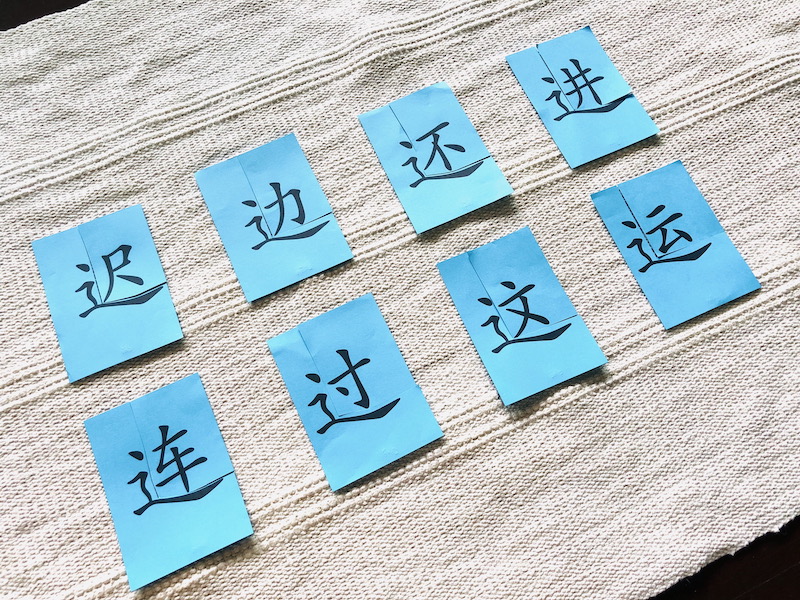 Show the components of each character, spot the differences…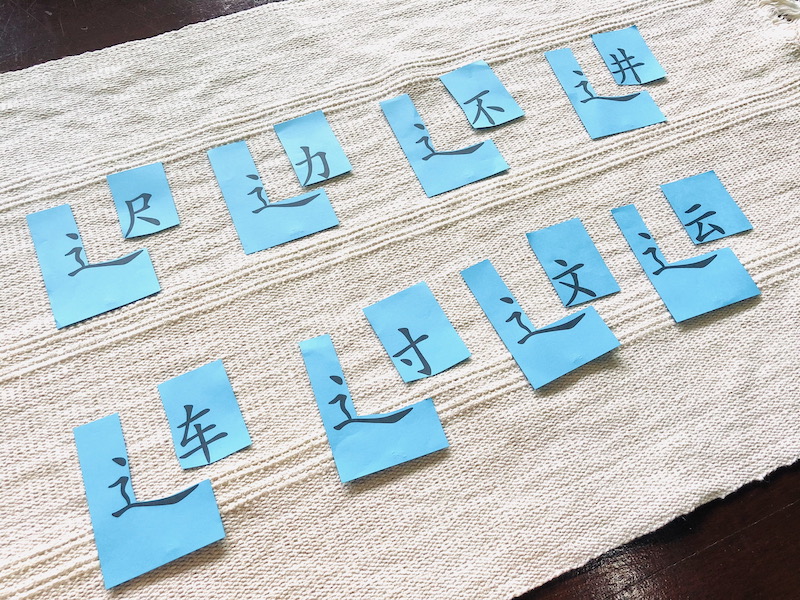 Control of error behind each puzzle…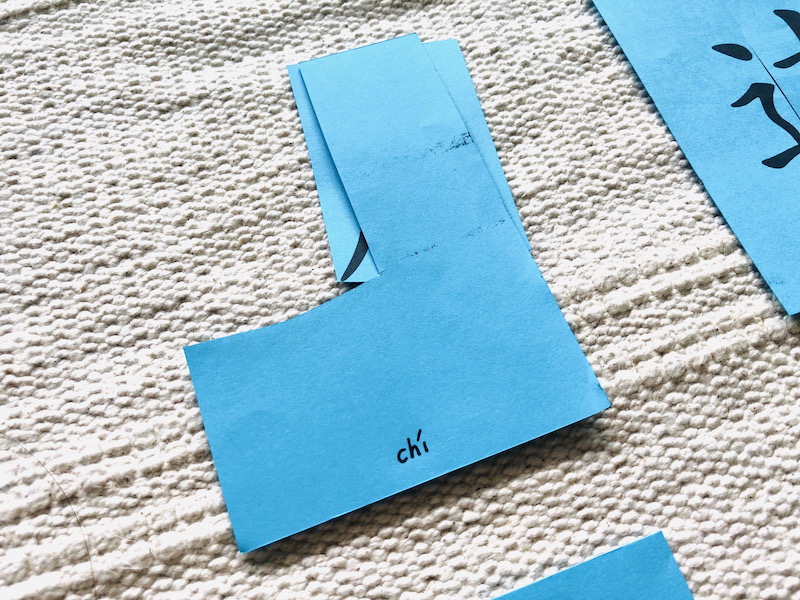 Materials & Preparation
Printable (download below): print double-side
White or coloured paper x 1 piece
Cut each character such that the radical is separated
Control of error: Differ the cutting strokes so that each puzzle piece is unique
Presentation
Choose one character. Show it to the child and read it.
Separate the puzzle into its 2 components and read them.
Join them again and read the character.
Flip it behind to check the pronunciation in hanyu pinyin.
Choose another character to read.
Invite the child to try.
Variation
Shuffle the puzzle pieces. Then piece them together and read.
Control of Error
Puzzle pieces match. Turn behind to check the hanyu pinyin.
---
Download the printable here
>>> Chinese 走字底 zou zi di puzzle (PDF, 50KB)
Happy teaching and learning Chinese!
---
Hop on to our other Chinese learning materials:
Join our mailing list below to receive more teaching tips and printables!