It's Dragon Boat Festival today, so we took the opportunity to explore Chinese history and language.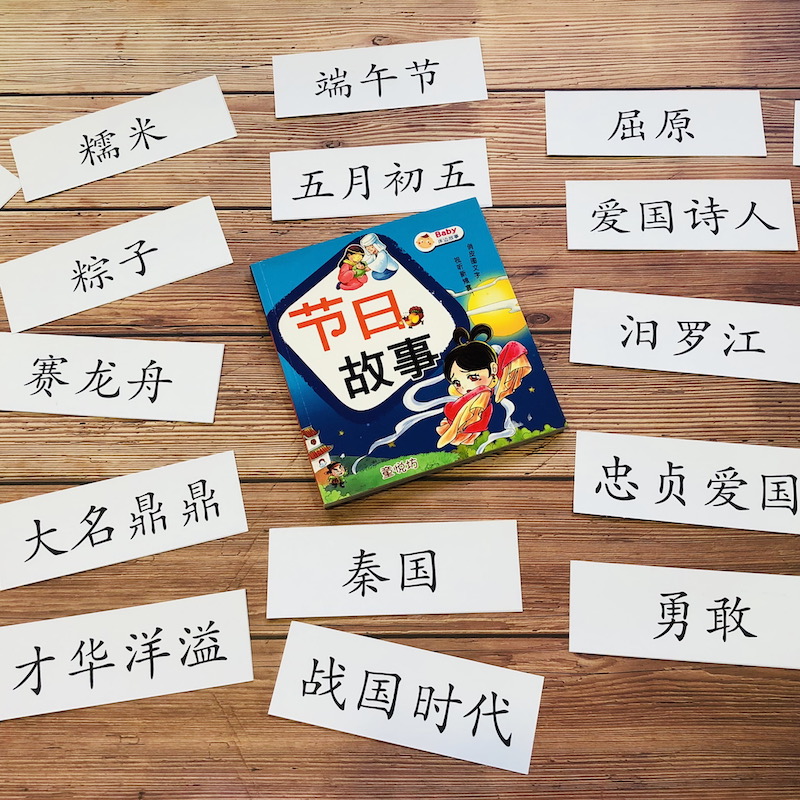 We read a story on the Dragon Boat Festival from the book above.
Since the main character Qu Yuan took his life by jumping into a river, you may wish to read this to a child who is mature enough to understand the importance of treasuring one's life.
I read the story separately twice — once to my younger 7- and 9-year olds, and once to my 11-year old. This is so that we could have different depths of discussion and follow-up language activities.
I selected key phrases from the story and made a set of word flashcards. These are smaller cards (1/8 A4) designed for older children learning to read. You'll get the free printable below.
As a control of error, there's Hanyu Pinyin behind each card.
Feel free to add your own explanation or translation in the blank space.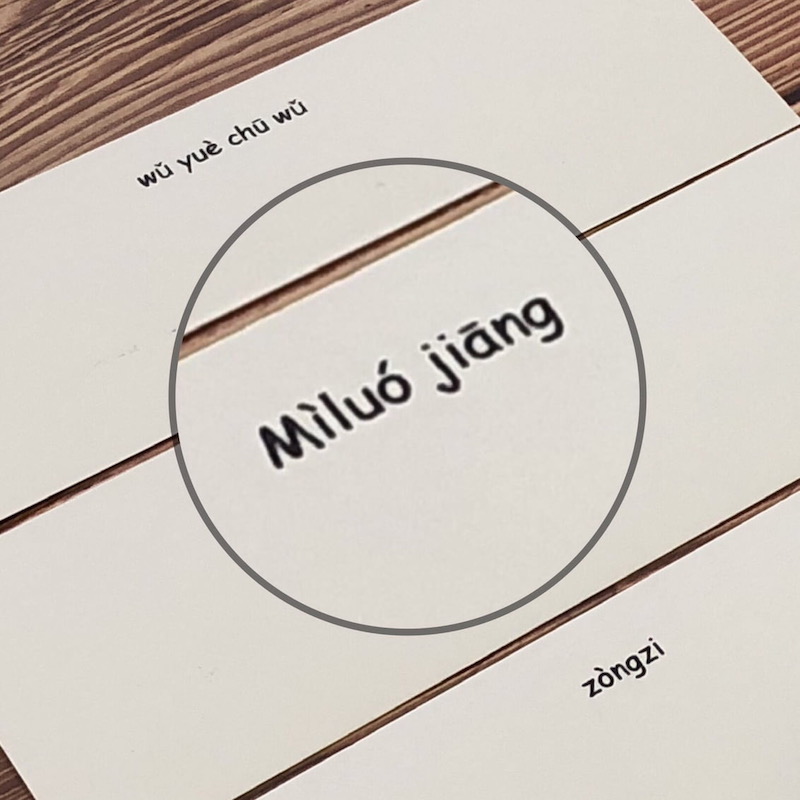 Materials & Preparation
Printable (download below): print double-side
White/coloured A4 paper or card stock x 3 pieces
Control of Error
Turn behind to check the Hanyu Pinyin.
---
Other Activities
These were the other activities we did:
Eat rice dumplings (of course!)
Watch a video clip of a Dragon Boat Competition World Cup
Watch a short music video of a song on the festival + sing-a-long
Download Free Printable
Download your free printable here
>>> Printable Chinese Dragon Boat Festival 端午节 flashcards (PDF, 76KB)
Happy teaching and learning Chinese!
---
Hop on to our other Chinese learning materials:
Join our mailing list below to receive more teaching tips and printables!