Here's a 2020 update of the printer and paper that I currently use to make flashcards and learning materials.
Over the past few years, I've printed thousands of flashcards and learning materials directly on an Epson ink tank printer. My trusty printer finally retired last year, so I bought a new printer.
What is an Ink Tank Printer?
Instead of ink cartridges, these printers use high yield refill bottles to fill the in-built tanks. Typically, one set of ink can print thousands of pages, even for colour prints.
For printing a large number of flashcards and learning materials, I only use and recommend ink tank printers.
Which Printer? I use Epson EcoTank
In 2019, after 4 years of heavy use, my first Epson ink tank printer (L800) finally started giving way. The printing often had white streaks across.
I searched around for a replacement and decided on the new model Epson EcoTank L1110, launched in December 2018.
(This is not a sponsored post. I paid for the printer in full and this site is an Amazon Associate that earns from qualifying purchases.)
So why did I choose Epson L1110?
Reliable brand: Epson was the first to launch printers with in-built ink tanks, and I've used Epson over the past few years
Ink efficiency: Each set of ink can print up to 7,500 pages for colour prints and 4,500 pages for black-and-white prints. For full-colour photos on flashcards, I'd expect significantly fewer prints. Still, it'll save a lot more cartridges and money than a regular non-ink tank printer.
Acceptable paper weight limit: premium glossy photo paper (i.e. 256gsm, paper product page at Amazon); postcard (up to 220gsm, reply from Epson customer service over FB Messenger)
Affordable price: L1110 is a single-function printer, without scanning and copying functions, so the price is the lowest in the range. The retail price is SGD199 (or RM499), including 1 set of ink and 2 years' warranty.
Ideally, I'd like an even higher paper weight limit like 280gsm and auto two-sided printing to save even more time.
See how compact L1110 is compared to my old L800 (with ink tanks jutting out at the right side):
Look at the print quality comparison between my old L800 and new L1110: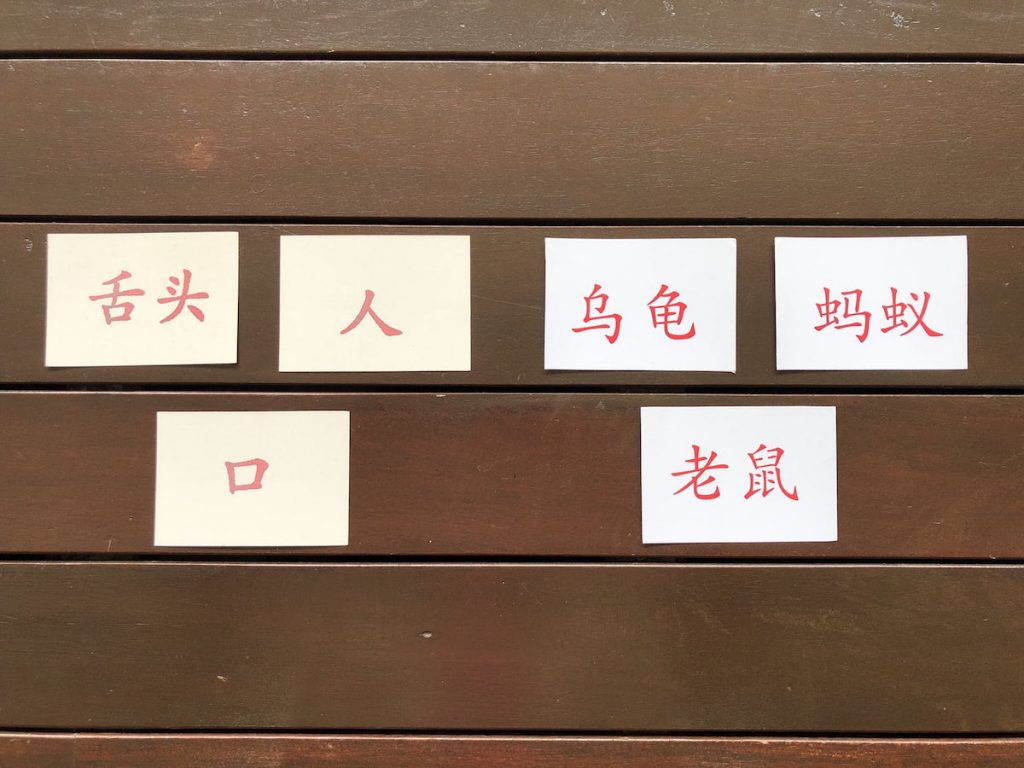 Here's a close-up of the printing comparison: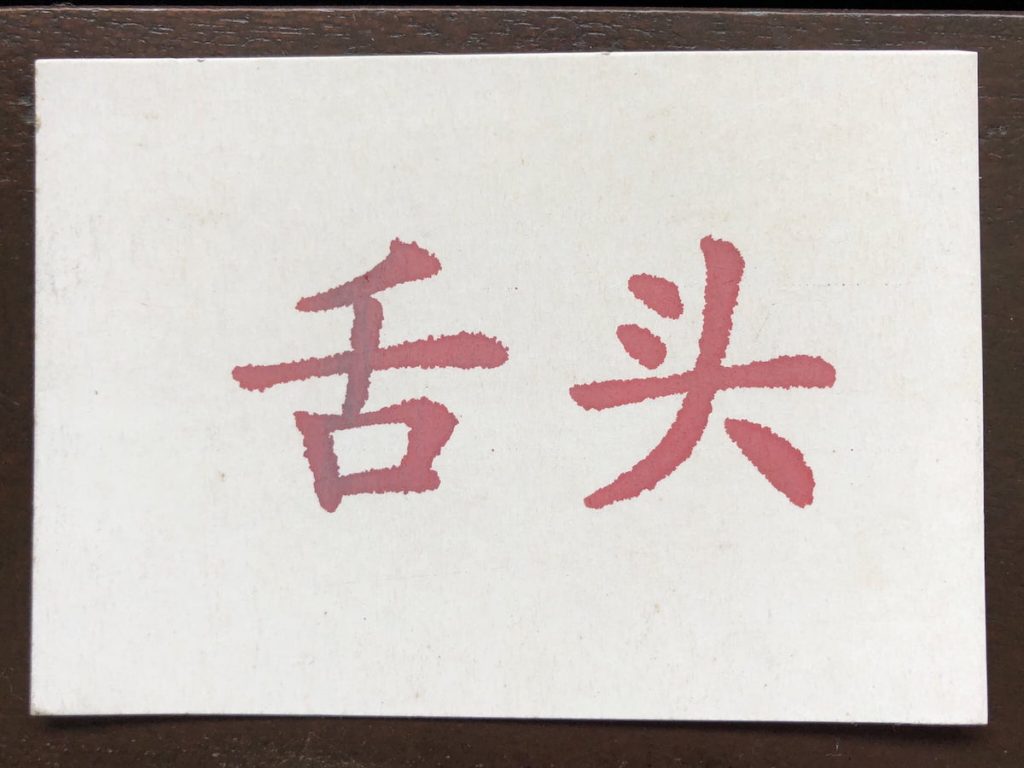 The older batch of cardstock I used had a yellowish tone and didn't take in the ink well. Streaks were also appearing in full-colour image prints, and they couldn't be resolved by cleaning the printer head.
And taa-daa…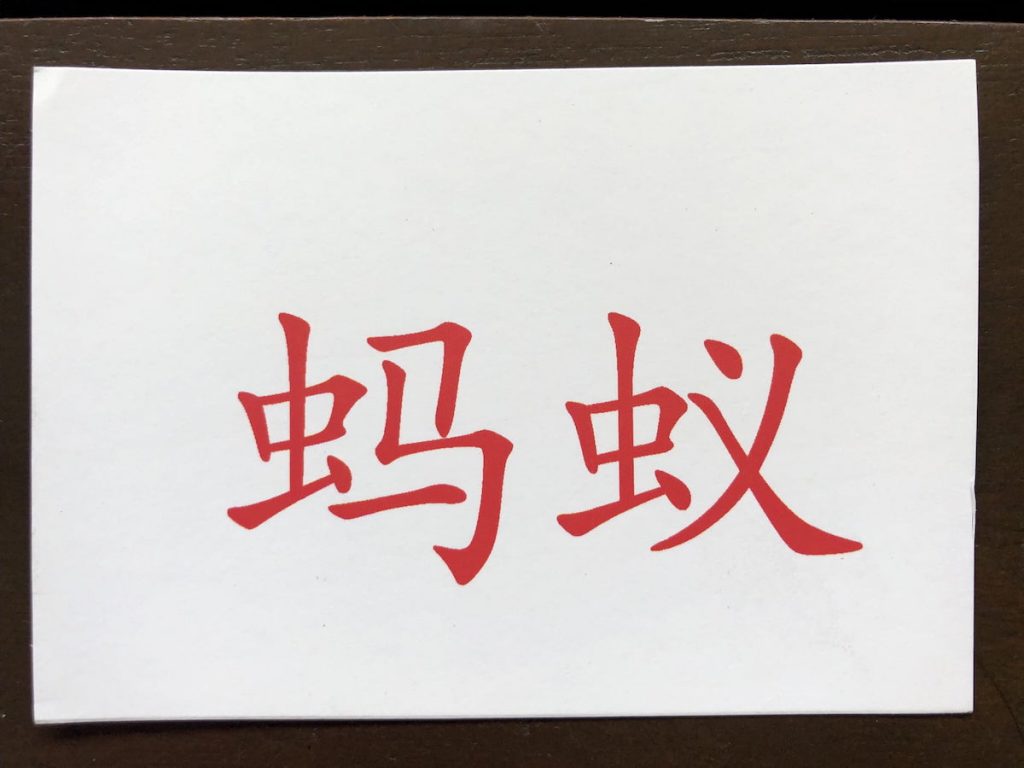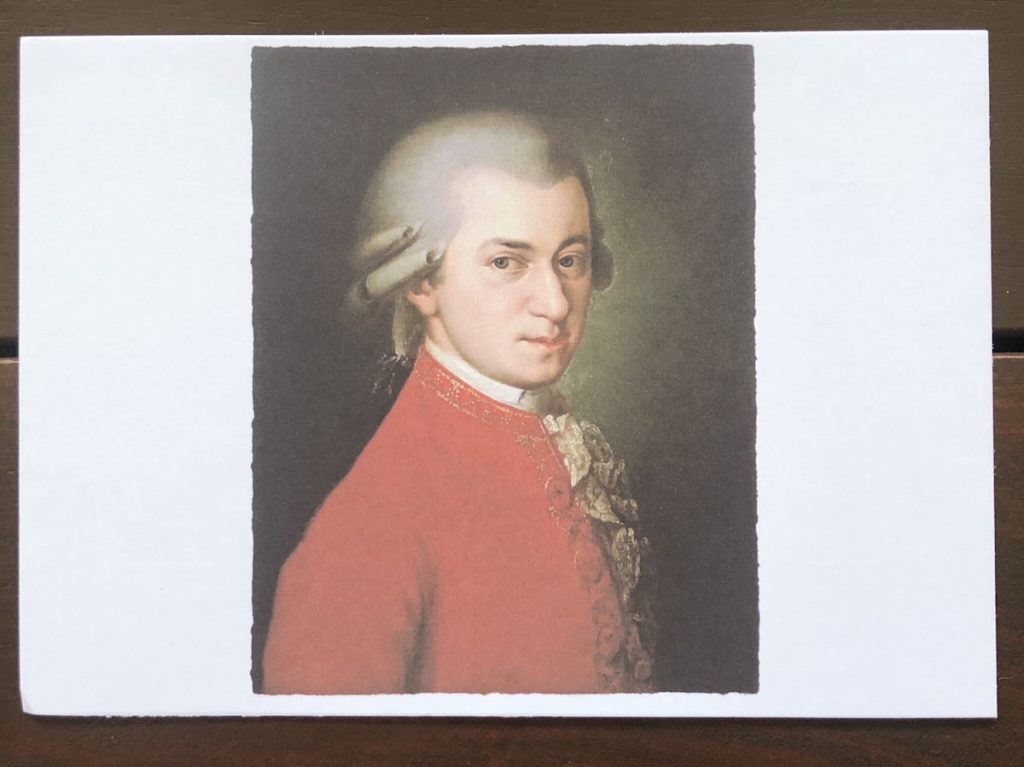 I love the new combination of Epson L1110 and laser card. The print out is crisp and clear! (We'll chat more about the paper in a short while.)
Frankly, printing regularly on thick cards on my old L800 probably wore it out faster than normal. I'm so happy with my new L1100 and promise to be kinder to it!
Other Printers with Refillable Ink Tanks
In case there's no Epson EcoTank L series in your area, here are some other printers for printing a large volume of flashcards and learning materials. Simply click on the photos to go direct to my Amazon affiliate links to check out the reviews.
Epson EcoTank ET series
Canon Pixma G series
HP Smart Tank series
Brother INKvestment series
Tip #1: Check the paper weight limit. When you check out the printer, go to the full specifications section or PDF brochure.

Use the "Find" tool (Ctrl or Command F) to search for "gsm".

Look for 250gsm and above to print on thicker paper or cards.

If you still can't find the info, contact Customer Service to check. This is also a good opportunity to test out the service before purchasing.
See how I got Epson's reply on the paper weight limit:
What Paper?
Now that we've covered the printer update, let's talk about the next important thing — paper.
A long time ago, I made flashcards using 300-310gsm art card. Thick cards are easier to flash fast and are very sturdy. However, I couldn't find any ink-efficient printer that could print on such thick paper.
So I printed directly on 270gsm cards using my old Epson L800, which is still fast enough to flash.
As mentioned above, the paper weight limit for Epson L1110 is 256gsm for photo paper and 220gsm for postcards. So I've to print on even thinner paper now.
Over the past year, I've been printing on:
Glossy photo paper 250gsm: excellent for photographs
Laser card 230gsm: excellent for flashcards & materials
Inkjet paper matte 220gsm: not ideal, the printer roller didn't take in the paper well. I had to feed each one individually with a slight push. Maybe it's just this brand.
For each new paper type, I usually buy a small batch to test:
Is it easy for the printer to take in the paper?
Does the paper hold the ink well and without bleeding?
Do pictures look good?
Is it easy to flash a set of 10 to 20 cards?
My everyday favourite now is laser card 230gsm. It's very white, the printer takes it in well, clear prints and good enough to flash fast.
Of course, it isn't as sturdy as thicker cards. But I'm happy to save a tonne of time printing on it.
Tip #2: When printing on card, go to Print, Print Settings, under Media Type, choose Envelope. This will prepare the printer to print on thick paper, avoiding damage.
Tip #3: Remember to print something full-colour every week or so. If you've nothing to print, just run the simple test print. This ensures that the printer ejects some ink, so that the nozzles won't be clogged.

If they become clogged, there'll be white lines across the image. You'd then have to run the cleaning function a few times till the problem is resolved. This uses quite a bit of ink.
Converting Paper Weight
In the U.S., a different system is used to measure paper weight. Here's the table of conversion for your reference:
| | | |
| --- | --- | --- |
| gsm | Cover | Text |
| 216 | 80lb | 146lb |
| 244 | 90lb | 165lb |
| 270 | 100lb | 183lb |
Where to Buy Paper?
Here's an updated list of my paper supplier in Malaysia:
You Lin Stationery: Laser card 230gsm, RM3.60 per 10 A4; perhaps RM36 per 100 A4 (This is my current favourite)
Yup, only one supplier now since I like using the laser cards.
For bulk savings: Find a local paper supplier near you. You may request for some or most to be cut into A5.
At Amazon, look for "80 lb Cover Card Stock". Here are 2 examples:
To cut the paper into A5 or smaller pieces, I'm still using my Rexel SmartCut paper trimmer. It's not on Amazon, so here's something similar:
Yippie… we've finally reached the end of the update! I hope you found it useful. If you need more help on making flashcards and learning materials, just drop me a comment below.