Today, Jae (5y4m) and El (3y3m) helped to prepare their snacks: wholemeal cheese sticks.
The recipe is from Right from the Start written by my good friend, Daisy Ng. It happened that I bought too many packs of frozen Kawan parathas by mistake, and have almost all the ingredients on hand, so this recipe was perfect.
My garlic powder has turned lumpy, so the boys helped to bash it back into powder using the mortar and pestle. They love doing this.
They measured the ingredients, mixed them up while I cut and coat edthe parathas.
Jae also set the timer on my phone and monitored the count-down. When it was like 50+ seconds left, he figured that 7+ minutes had passed. Great mental math practice!
We finally got the cheese sticks brown at about 12 minutes. Paired with a simple yoghurt dip, all the sticks were gone faster than we prepared them!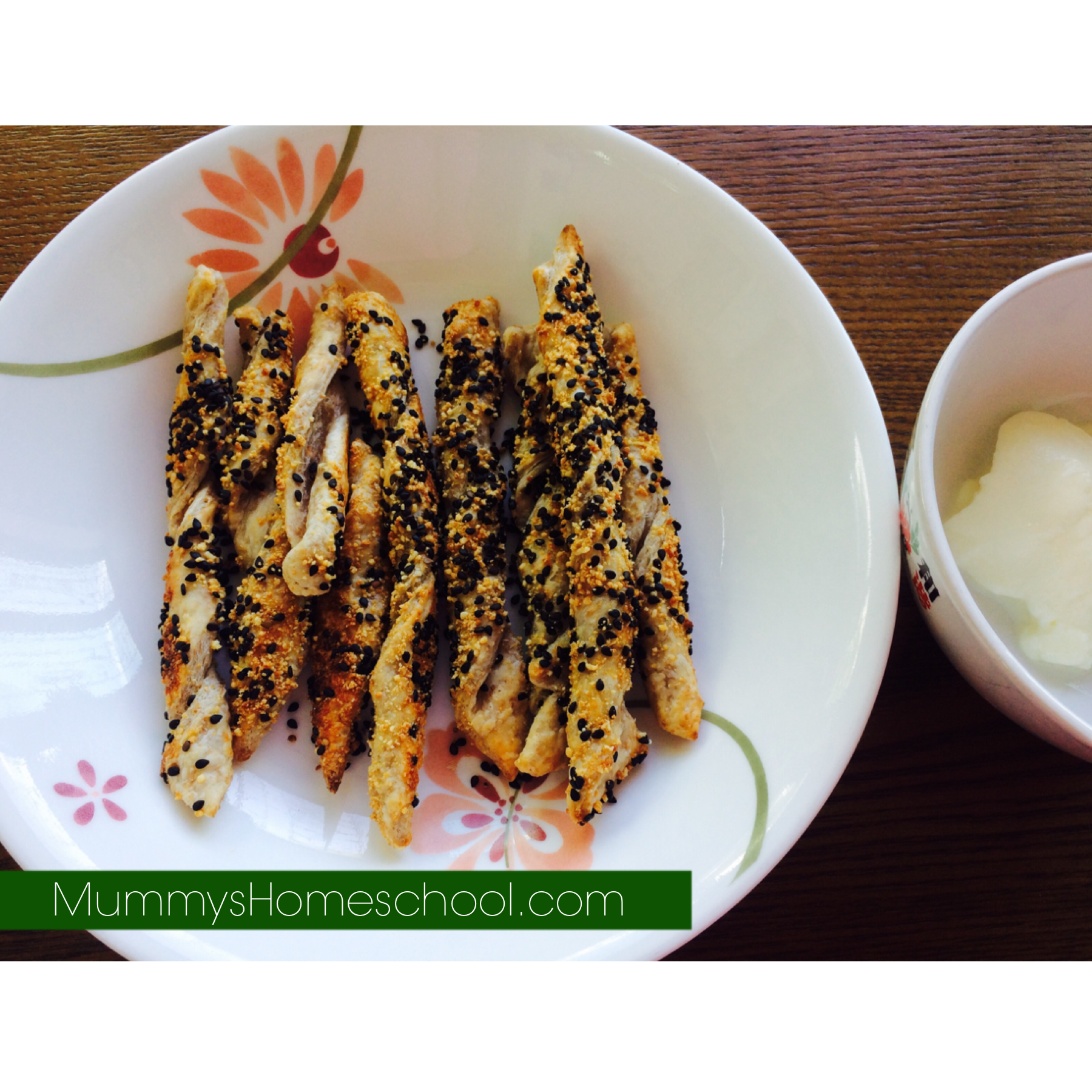 Have fun teaching and cooking with your little ones…
~ MieVee
MummysHomeschool.com