For almost 7 years, I've been spending a few minutes daily tracking each child's learning progress using clipboards and a personalised template. This comes up to less than 15 minutes for 3 children and the Daddy often jokes that I look like a doctor taking patient notes. I first learnt to do this from Karen Tyler's Montessori programme.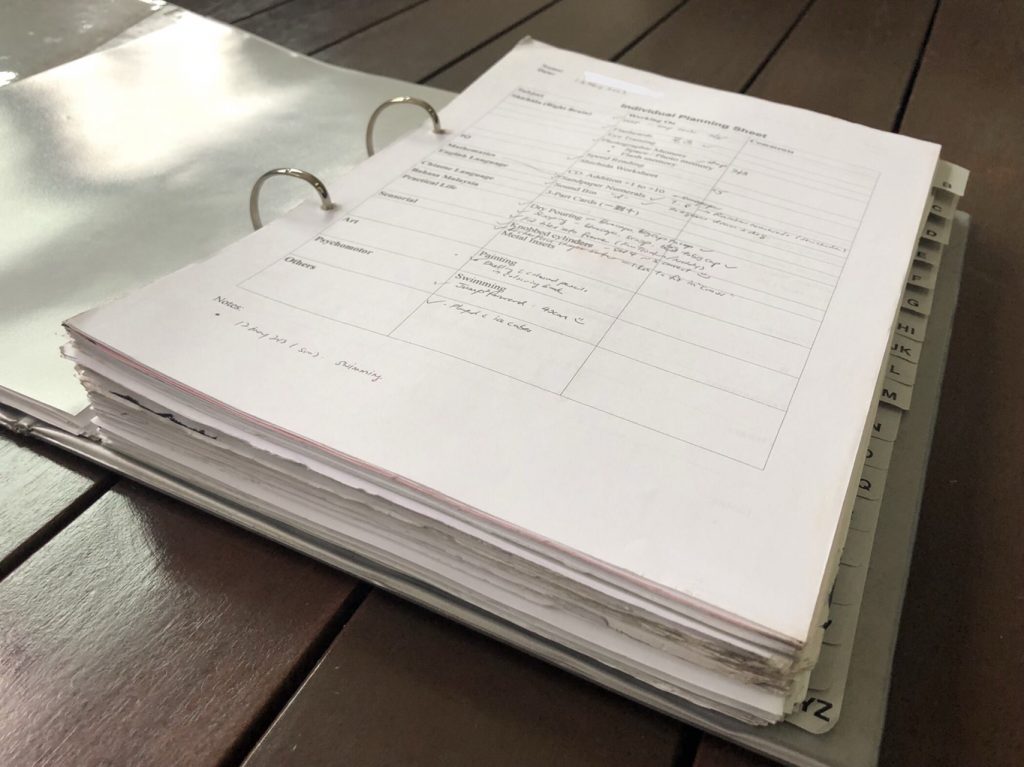 These are the benefits of journalling the child's progress:
observe the child's strengths and how we're helping to build them
observe areas to work more on — academic, sports, character, health, and anything else related to the child.
observe the child's progress over a longer period of time to check the effectiveness of the current programme
plan new activities or follow-up based on the above observations
put a closure to my long day guiding him
To save paper and ink, I've just switched to paperless tracking of the children's learning progress by sharing the Daddy's iPad and Apple Pencil, and using the app called Notability. Yeah, towards zero waste!
I've updated the templates so that you can adapt it to your own needs. It can be used whether you're practising Shichida, Montessori, Singapore Math, other methods or a mixture of methods. You may download them in various file formats below.
If you've multiple children, consider using different ink colours for each child. For instance, I use red for Vee, blue for Jae and purple for El. This way, I can tell the child's sheet at a quick glance.
I hope you find this useful in your homeschooling or after-schooling journey.
Download the templates below:
For more resources, visit this page. Happy teaching!