While the older kids are at school, little El (2y4m) finally gets some one-to-one special time with Mummy.
Here's what he's been up to:
– morning sand play: finally brought this out after a long time
– pouring water while mummy's baking
– cutting with scissors: he's doing this almost every day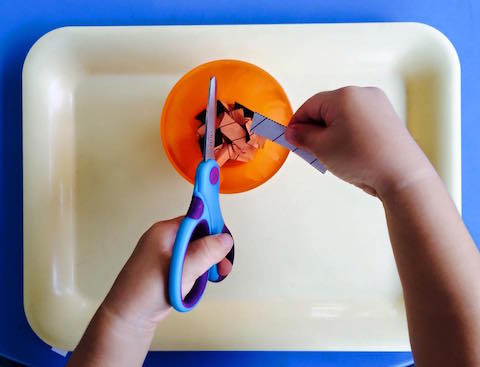 Initially he held the scissors upside down and cut away from the lines.
After lots of practice, he's gotten the hang of it.
After he finishes using the printed cutting paper, I simply use blank / recycled paper (with a blank side) and draw lines using black marker pen.
Often I just need to guide him a little bit and watch out for his safety. Then he does his work while I do mine near him.
Have a great day!
P.S. Check out my workshops here